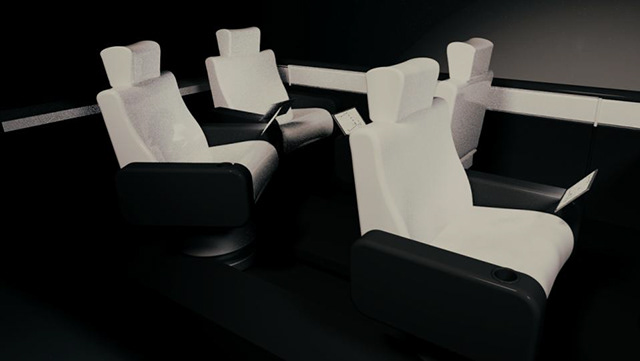 UberAuto
January 2019 - 3D Design / UX Design
Team: Carlo Dormiendo, Duaa Zaheer, Wesley Slade, Will Truong
Role: 3D Design / UX Design (Discover / Define)
What Is UberAuto?
UberAuto introduces fully-autonomous vehicles into Uber's app and ridesharing services with a focus on reducing passenger anxiety towards "driverless" vehicles and providing a feature-rich experience from curb to curb. The final deliverables were an interactive 3D print of the vehicle interior, digital 3D renders of the vehicle interior, and an Adobe XD prototype showcasing the features of the UberAuto service inside the Uber app
🏆 1st Place @ McMaster Designathon 2019
The project was completed in just under 20 hours at the McMaster Designathon in February 2019, winning 1st place in its challenge category.
Narrowing The Scope
Designathon Challenge Statement

Autonomous vehicles have been a recent trend among not only automotive industry leaders, but startups all over the world. Autonomy is playing a role in both cars for the individual consumers as well as mass transportation. As a result, a new perspective is required for vehicle interior design that better suits the user's needs. Moreover, services like Uber are looking to improve the ride sharing experience, allowing their passengers to move away from owning personal cars.
Early on in our process, we selected the autonomous vehicles and paired with ridesharing (specifically UberPool services). This decision allowed us to use the hackathons entire timeframe to focus on one possible implementation and deliver a fully formed solution. .
Create a driverless ride-sharing experience that reduces rider anxiety, improves service from curb to curb and seamless integrates into Uber's existing ecosystem.
Design Objectives & Principles
Customer attitude towards autonomous vehicles is filled with stigma and apprehension towards fully autonomous ("driverless") vehicles. Drivers, passengers, and pedestrians alike worry about their safety and agency in relation to a vehicle driven by an "A.I." or "algorithm". We decided our main objective during this project should be to address this stigma and user apprehension.
Customization
Customization was placed at the forefront of our design features to give the users maximum agency during their experience with UberAuto.
Breaking Conventions
Embrace the possibilities that come with fully autonomous vehicles and use them to bring new novel and effective features to Uber and the ride-sharing experience as a whole.
Feasibility
Facilitate seamless transitions to this new autonomous ride-sharing experience for both Uber and their customers by leveraging existing infrastructure and the already existing Uber brand.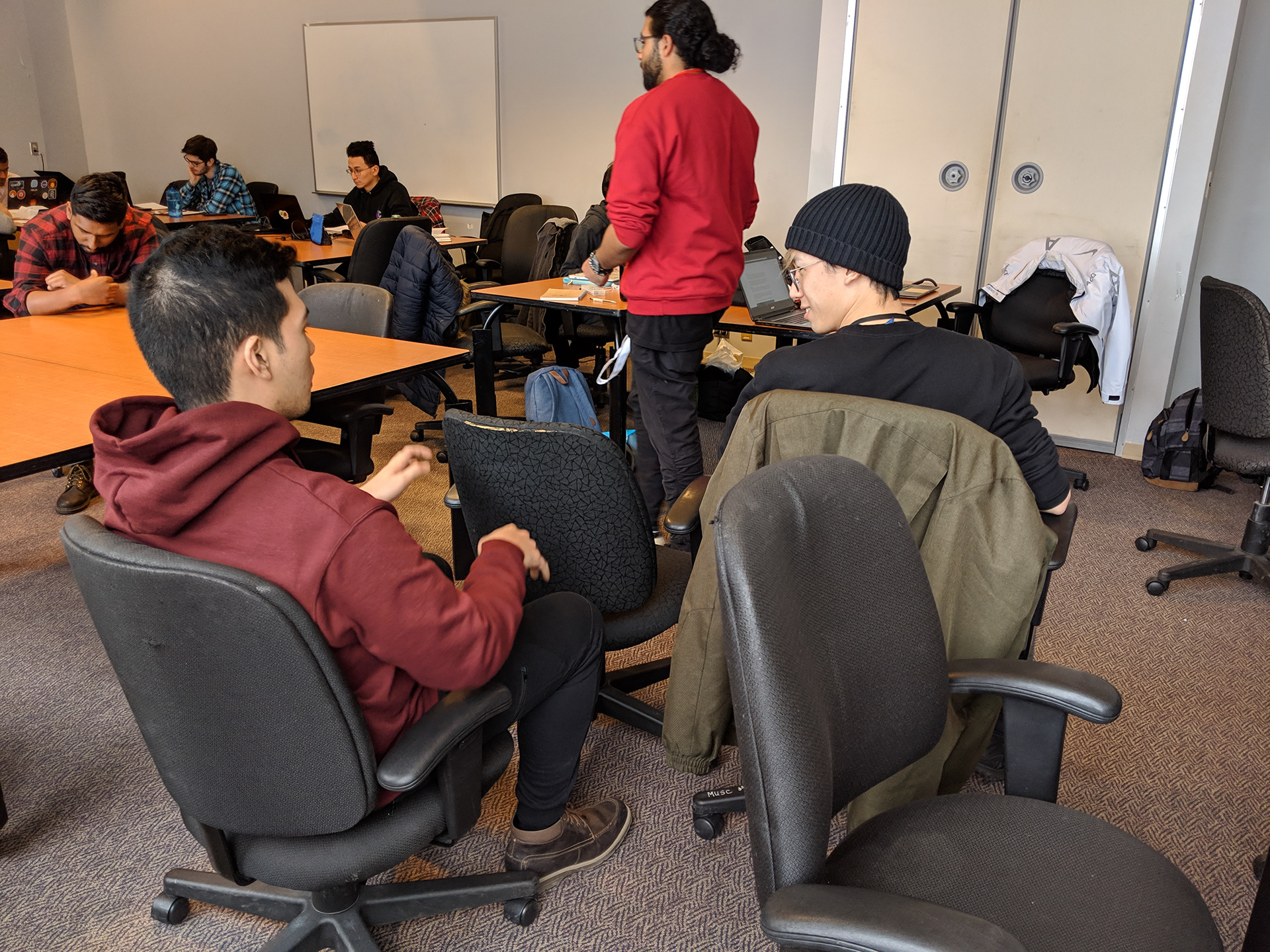 Bodystorming & Role-playing
With the physical and time restraints present during a hackathon, our ability to conduct research or interviews was limited. We quickly identified bodystorming & roleplaying as not only a possible research method, but an extremely applicable one given the physical environment of ride-sharing. Using office chairs we replicated the set-up of a ride sharing vehicle and brainstormed how that environment might change for a fully-autonomous vehicle. While sitting in these chairs, we brainstormed about what type of features we might be able to implement in this type of vehicle.
Features that came out directly out of these activities:
Standardized vehicle interior across a fleet of vehicles; The ability to select your seating in the vehicle when requesting one; 360 degree articulating chairs that can rearrange themselves to the preferences groups or individuals; Chair mounted displays that show route / vehicle status.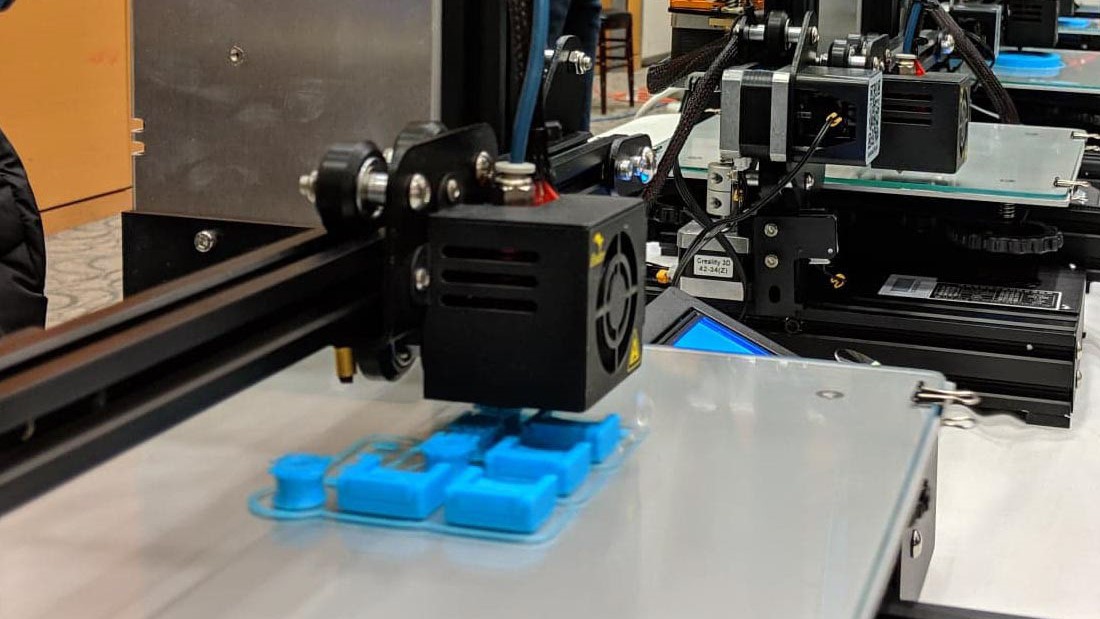 Opening Up the Space & Model Prototyping
During the hackathon, 3D printers for prototyping were available to competitors. We took this as an opportunity to iterate quickly on our project and printed our first prototype within hours of our bodystorming activity. Using our first printed prototype, we were able to connect the vehicle's physical space more clearly to the app prototype we were developing concurrently.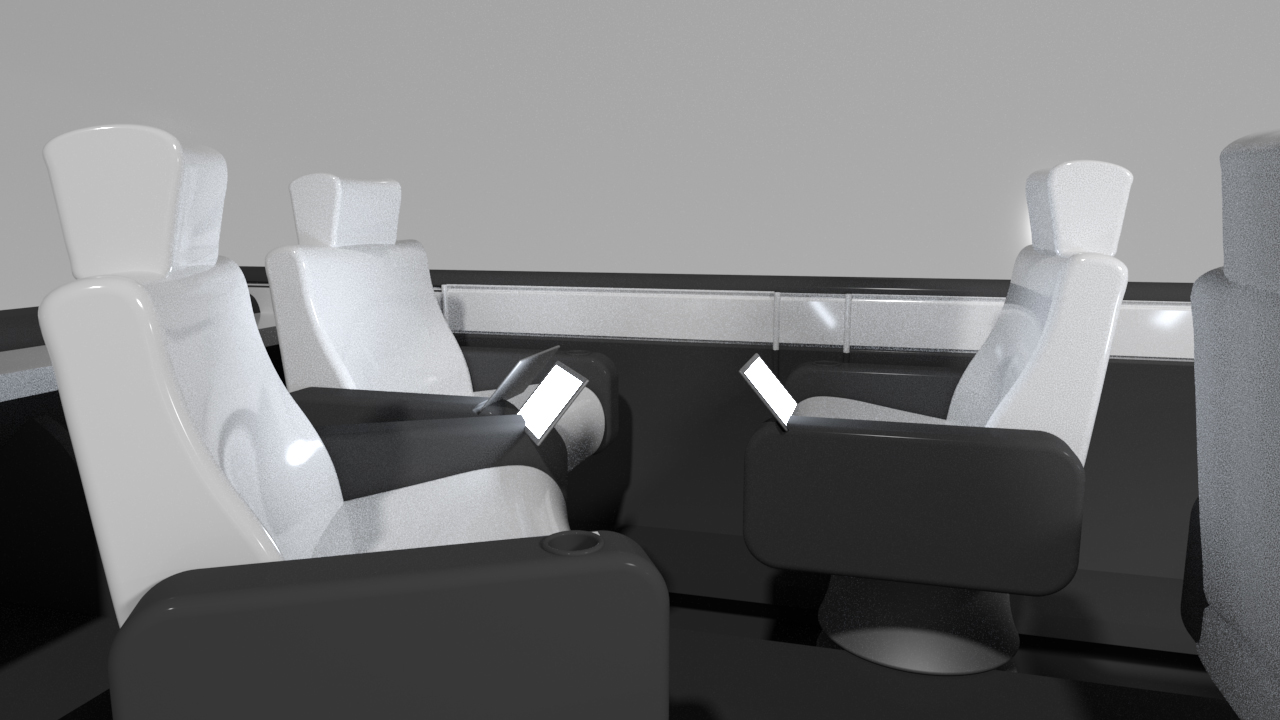 Final 3D Printed Prototype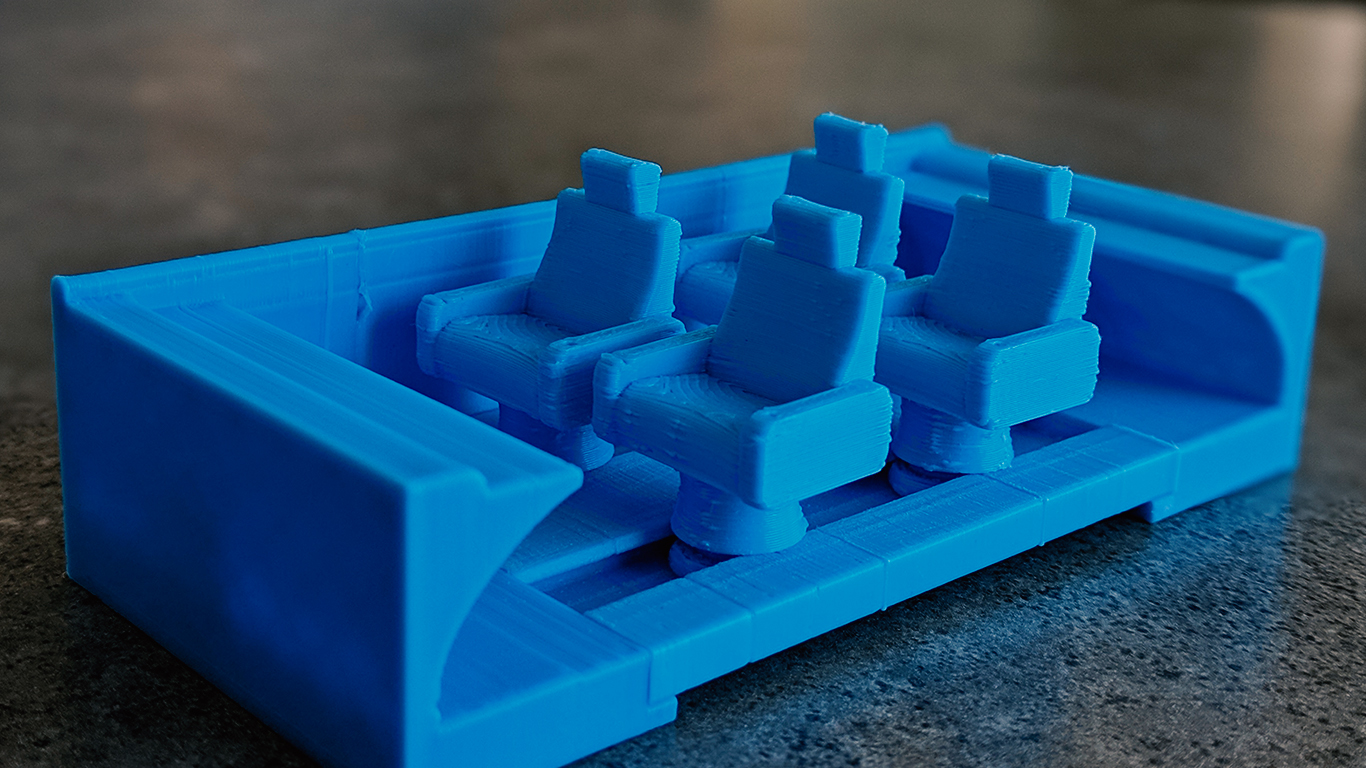 Interactive Prototype
Alongside the 3D Printed Prototype and 3D renders we also developed a interactive prototype that showcased how UberAuto could be seamlessly integrated into the Uber app. It features the ability to select your seat as well as see seats that are already reserved and maintains the functionality of the existing Uber app.