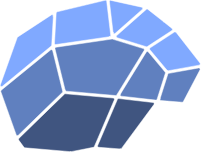 Construct
Sept 2019 / April 2020 - UX Research / Design
Part 2 & 3 coming soon!
What Is Construct?
Construct is a browser-based learning experience that enables self-directed learners to think more actively about where, why, and how they learn best. Construct is the culmination of my Interaction Design capstone project at Sheridan College and came out of multiple sprints of research, design, development over 8 months.
🏆 Capstone Publication
Construct has since been nominated by Sheridan College as exceptional student work and published on Sheridan's research hub, Sheridan Source.
Project Background
During my bachelor studies at Sheridan, I held multiple roles as a learning assistant, tutor, and student technician from 2017 to 2020. While working with other post-secondary students, faculty and administrators it became clear that my own motivations for learning were rooted in the ability to pass that learning onto others. Throughout those experiences there was pain point that nearly every student, including myself, encountered on a daily basis: A lack of motivation when we need to self-direct our own learning.
Assumptions
Given my on-going work as a tutor, learning assistant and mentor at Sheridan, not to mention being a full-time college student, I had some lived experience in the problem space. This previous experience enabled my initial objectives and research questions to be more refined than if I was unfamiliar with the space. I took careful time to document these assumptions before beginning primary research or secondary research in earnest.
Digital Learning On The Rise
Digital Learning gives people unprecedented access to information and learning resources. Services like LinkedIn Learning, Udemy, Digital Tutors, and other platforms are rising to meet the increased demand for instructional content and dynamic learning outcomes.
Many Reasons For Self-Directed Learning
Self Directed Learners have many reasons for advancing their own education. Some of those reasons are: A passion for the topic, a need to supplement their learning, lack of faith in instructors, negative experiences in the classroom, no access to formal learning on the subject matter, and/or seeking an answer to a problem they already have.
A Learner's Time Is Valuable
Self Directed Learners dedicate their own time outside of class or work commitments to advance their knowledge. Self Directed Learners also might be specifically seeking specific information to solve a problem. In all cases, the Learner's time is valuable.
Choice Overload
The internet and other resources provide a vast array of learning resources to refer to. Given the scale, Self Directed Learners aren't able to find the best or most applicable resource for their needs due to a multitude of reasons, including poor search techniques or choice overload.
Exploratory Research
While I had my own experiences as a student, tutor, and learning assistant as a starting point for this project, I needed to understand the other perspectives in my problem space. The first points of inquiry I had were about Deep Learning & Flow State. From my initial knowledge of the space, I believed these two things were key to unlocking a motivation for learning in everyone. My literature review of those topics also led me to research educational theories and frameworks from the 20th century, the Window Of Tolerance, and Universal Design for Learning.
HMW Statement
How might we facilitate deep learning processes in self-directed study?
Narrowing Scope
Specifically for my interview process, I needed to refine my project objectives into prompts that I could form research questions from. This forced me to considered the broad nature of self study and come to the realization I needed to narrow my scope. I chose to refine my target research audience to the creative industries. I chose the creative industries because of ease of access to research participants, their frequency engagement in self-directed learning when compared to other industries, and their usage of the digital space to engage with learning resources. By doing narrowing my research scope at this stage, I could make certain I was collecting comparable data from all participants.
Refined HMW Statement
How might we facilitate deep learning processes in self-directed study within the creative industries?
Research Questions
What does the process of self-directed learning look like for creatives and the creative industry as a whole currently?
What are the current techniques individual self-directed learners undertake and how effective do they think they are?
Can self-directed learners self-identify conditions in which they learn best, and what are those conditions?
Research Methods
Literature Review
Literature review provided crucial early framing for the project, allowing me to gain insight into the history of formal education and the different pedagogical practices that have been popularized over the years. By understanding these practices and how they translate into the classroom, where students form their first idea of what "learning" is, I could better formulate research questions and the overall direction of the project.
Semi-Structured Interviews
Semi-structured interviews allowed a breadth of data to be collected directly from self-directed learners. Starting with a general discussion topic and a list of overarching questions, interviewees shared their own unique experiences and their personal practices for self-directed learning. To prepare for semi structured interviews, I collected data on commonly used learning resources. This allowed me to easily reference services or communities that might come up during interviews and use the knowledge to probe for additional insights during interviews.
Photo Ethnography
After the topic of learning environments came up multiple times throughout my interviews, I started asking my participants if they would submit pictures of their work spaces. This allowed me to make visual connections between what participants were describing and what their typical workspace actually looked like.