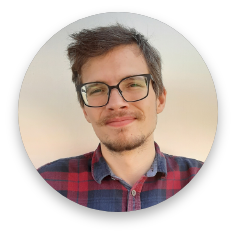 You can call me Wes
I'm a designer, educator, and former middle school dropout. I've got an endlessly curious mind and I'm currently obsessed with the future of design in the public sector and participatory design.
Fun fact: I spent more time in post-secondary than primary & middle school.
I'm a 2020 graduate of Sheridan's Honours Bachelor's of Interaction Design program.
The highlights of which included being one of the inaugural tutors in the IXD Tutoring program; Helping facilitate the 2019 IXD orientation hackathon; Having my capstone project on self-directed learning nominated by my faculty to be published to Sheridan's research hub, Sheridan Source.
I was also invited to speak about my educational journey at Sheridan's Black Box Dialogues in March 2020.
I have industry experience!
During the summer of 2019 I interned at wonderMakr Ltd., where I worked closely with developers and engineers to create experiential products and events that bridged the gap between digital and physical design. I also created motion graphics and video content to enhance brand identities for external and internal products.
As well as winning two hackathons and hosting workshops on Arduino & Interactive Art.
I'm exceedly passionate about education, co-design and design's impact on society.
My time at Sheridan taught me that my motivations for learning were rooted in the ability to pass those learnings onto others. These experiences culminated in my thesis project and a desire to pursue a career in design for public good. Education and design go hand in hand; Education is a collaborative process between the learner, the learning material and facilatator; To be successful, design needs to be the exact same process between the stakeholders, the design, and the designer(s).
Without that collaborative process as a core part of our work, we as designers, cannot in good faith say we've acted to minimize the negative impact(s) our designs may have on society.
If you've read this far, why not bring me in for an interview or send me a message!